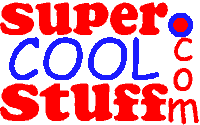 Contacting Us
Before contacting us please read the following info carefully. Your question may already be answered on this page.
1) We are a division of Southeastern Skate Supply, the largest skate distributor in the United States. The company was started in 1954. All invoices and credit card receipts will show Southeastern Skate Supply as our company name.
2) We do not offer custom imprinting on any of the items shown on this site.
3) If you have a question about a specific product, please get the part number before calling. This will save both of us a lot of time.
4) A gross is 12 dozen, or 144 pieces.
5) If you are uncomfortable ordering over the internet you may click here for a form that can be faxed or mailed to us.
6) We can ship next-day-air, second-day-air, or third-day-air, but the freight will be higher for this service. If you want your order shipped this way please use the comment field on the order form to specify which method you want and clearly state that you agree to pay the additional fees.
7) The items we carry are shown on the web site. We do not have other items or other varieties of these items.
email: info@supercoolstuff.com
fax: 540-342-7873
mail: PO Box 12448 / Roanoke, VA 24025-2448 / USA
shipping: 2917 Nicholas Ave. / Roanoke, VA 24012 / USA
roller skating web page: http://www.seskate.com
map: main > contact info